Testimonials
We have worked with numerous publishers, (indie) authors, stores and apps from the world of books on Book Tours and Brand Campaigns. Find a selection below.
For more insights on book tours we've been working on, please visit our Book Tour Page.
Remy vs Rome - Bonnie Callahan
"My experience with bookinfluencers.com was extraordinarily positive and helped me establish a social media presence as a debut author. The team is supportive, responsive, and excellent at follow-through, and the influencers involved were so much fun to work with. I highly recommend the service to anyone new to publishing or looking for help launching their first (or second or third) book. Very grateful to everyone who I had the privilege of working with on my first campaign!" - Bonnie Callahan (author)
Picture by @novelish.blog
Two Buck Hope - Tami Morning
"I'm an indie author. I was a little nervous about what I was doing when I started my campaign, but once I was brave enough to create my brand account, the staff at bookinfluencers.com made the process so easy. They created a promotional video aimed at their influencers, and pretty soon, I had dozens of interested book influencers. It was exciting and so much fun. Once I had my campaign running, I was thrilled about the responses. This has been the best avenue for book promotion I have found, and I've tried the deal sites. A+++. Will definitely use again." - Tami Morning (author)
Picture by @inscribedinklings
An incarnation of shadow and light - S.A. Christianson
"I chose the Author Plus Book Tour. The selection tools and chat system are super helpful and very convenient to use. The process has been wonderful!" - S.A. Christianson (author)
Picture by @ashleys.library
Legends of Andolin - A.M. Portman
"They coordinated everything for me and were wonderful to work with. The book tour was so much fun. I highly recommend them!" - A.M. Portman (author)
Picture by @thesunbooks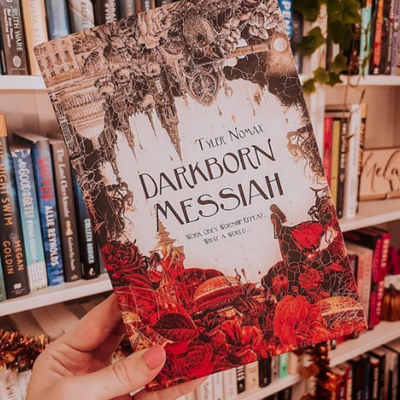 Darkborn Messiah - Tyler Nomax
"These guys absolutely rock! Not only did they put my book on the map, they have excelled in their customer service and creatity. They have gone the extra mile to promote my book even when they didn't have to. I cannot suggest them enough for any first time aspiring writers like myself or any professional writer with many books on their belt. Thank you guys!" - Tyler Nomax (author)
Picture by @addictedtobooks86
The Certainty of Chance - Jacquelyn Middleton
"Thank you so much for all your hard work! I really enjoyed all the posts and reels. I'm in awe of what they all created! :)" - Jacquelyn Middleton (author)
Picture by @thesunbooks
Reign Returned - Katie Keridan
"The tour absolutely exceeded even my wildest expectations, and I couldn't be happier. This service is a gem, and I'm telling every author I know about it." - Katie Keridan (author)
Picture by @brittyoreads
Manga collection - VIZ Media
"I have been working with Bookinfluencers.com for over a year and they have been a valuable asset to VIZ's marketing program". - Godswill Ugwa (community manager VIZ Media)
Picture by @lovelyliterary
Mara Turing - Javier Padilla
"I was reluctant to work with book influencers in the past but this platform totally changed my opinion. The team will always try to find the best solution for your problem, even if that problem is apparently out of their boundaries". - Javier Padilla (author)
Picture by @edenwithabook
Successful as f*ck - Riah Gonzalez
"As someone helping a new author, this was an answer to our prayers. They helped promote the authors book, grow their social media following, and got us a bunch of honest reviews! Worth every penny." - Sara Winiecki, PR manager
Picture by @whatsenalireads
Force and Sense - John L. Herman Jr
"Every author hopes as many readers as possible become aware of their book. Bookinfluencers.com gives authors a chance to find real influencers who can use their followers to find your work. No promises of sale, just a promise to connect you to influencers. And they delivered quickly. 20 Influencers connected within a few days and 15 have agreed to start a review campaign. Exactly what Bookinfluencers.com promised. And the site is very easy to use, giving instant chat access to every influencer interested in your work. Thanks Antina, to you and your staff!." - John L. Herman jr (author)
Rune and Flash - Joe Canzano
"The book tour was really great. All the people involved were nice and quite professional. This is by far the best blog tour I ever did." - Joe Canzano (author)
Picture by @readsandmusic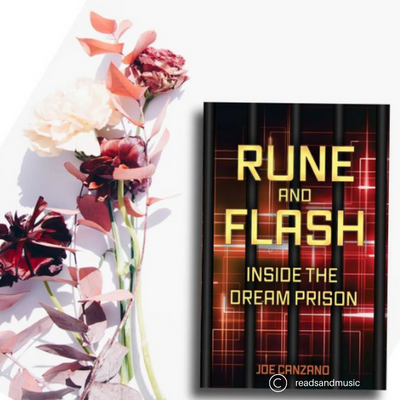 Work with us
Campaign with our book influencers
Are you interested in working with our book influencers for your next Book Tour or Brand Campaign? Reach out to us and we will set up a meeting with you to talk things through.
Contact us