About us
Thank you for visiting Bookinfluencers.com.
We run Book Tours & Brand Campaigns with the international book community. We love working with publishers, (indie) authors and bookish brands. Meet the team!
Community Manager
Paula (Netherlands) is the community manager and the go-to person for all participating book influencers. Paula loves YA-books (Angie Thomas and Sarah Crossan are two of her favorite authors), poetry and (Dutch) literature. She is active on Tiktok @paulaleest and Instagram @bookbreaknl. Do you have a question? Just drop her a message at paula@bookinfluencers.com.
Campaign Manager
Kristin (France) is our campaign manager, she runs the Full Service Book Tours and Brand Campaigns for our clients. Kristin loves reading different genres of books but her favorites are fantasy, contemporary romance and literary fiction. The author she loves most is Olivie Blake and her favorite book is Alone With You In The Ether. Kristin runs an Instagram and Tiktok channel called @myfictionaldays. You can contact Kristin at kristin@bookinfluencers.com.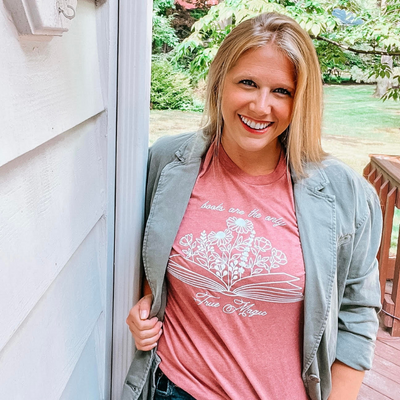 Sales Manager US
Jen (US) is our sales manager for the US market. She is our first point of contact for American authors and publishers. Jen typically reads a little bit of everything but her favorite genres are romance and fantasy. She loves anything by Sarah J. Maas, Lucy Score and Adriana Locke but is always looking for new indie authors to love! Jen is a very active Bookstagrammer (@buildingourbookshelves). You can email Jen at jen@bookinfluencers.com.
Manager @Svenskabooktok
Maren (Sweden) runs the day to day business for our Swedish booktok collective Svenskabooktok. Her own tiktok account is @bookishscandinavian. Maren loves Jane Austen and romance novels. Her favorites are Pride and Prejudice as well as the Outlander series. Want to get in touch with her? Email maren@bookinfluencers.com.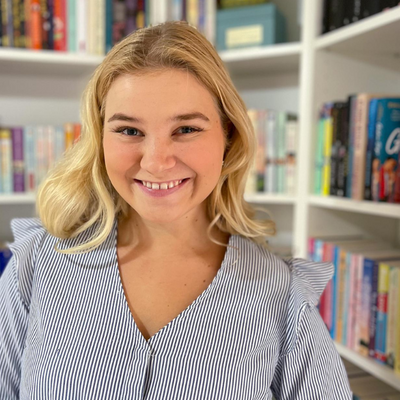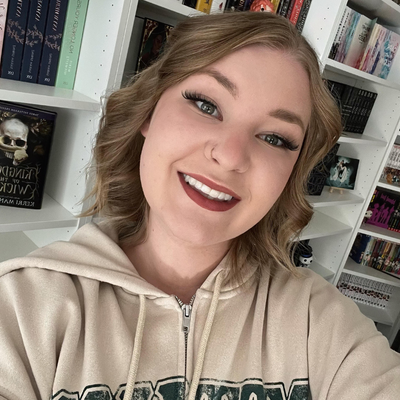 Manager @Buechertok
Nathalie (Germany) is in charge of our German booktok collective Buechertok. She likes to read different genres, but mostly she reads fantasy and romance. Her favorite book series of all time are Throne of Glass and Zodiac Academy. Nathalie's account on tiktok is called @nathalie_reads. You can contact her at nathalie@bookinfluencers.com.
Founder & CEO
Antina (Netherlands) is the Founder & CEO of Bookinfluencers.com. She hired a web developer in the Summer of 2020 to build the platform that she had in mind. After months of development and fine-tuning it launched early 2021. She spends way too much time running the company but now that she has help from a team of enthusiastic Bookstagrammers and Booktokers you can sometimes find her reading a book! Antina loves to read thrillers and romance novels. If you want to talk to her then just send a message to antina@bookinfluencers.com.
A successful book tour or brand campaign starts here
Work with the book community
Are you a publisher? An indie author? A library? A bookstore? Do you have an e-books or audiobook app?
There are so many options for collaborations with the book community, we could go on and on.
Talk to us about your company, your industry and we can discuss the options of a great campaign with our book influencers.
Contact us